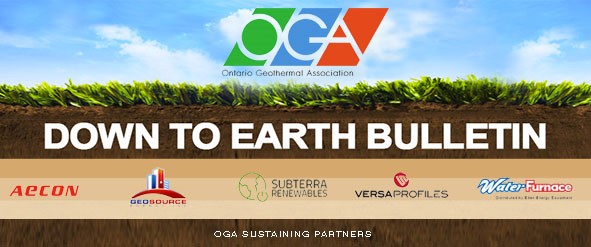 HRAI & OGA hold ground source webinar with 40 government officials
- Good comments about geothermal came from some of about 40 webinar participants from NRCan's Office of Energy Efficiency, CanMet ENERGY, Environment and Climate Change Canada, Treasury Board Secretariat, Infrastructure Canada and the Privy Council Office.
Read more...
Governments are now pushing fuel switching -
Fuel switching is now being encouraged in Alaska, California, Massachusetts, New York, Tennessee, and Vermont. Numerous other states and provinces are also working on it.   
See more...
70% of real estate pros say energy efficiency is important to home buyers -
A survey by the National Association of Realtors conducted in March 2020 found that 70% of residential agents and brokers and 74% of commercial agents and brokers reported that promoting energy efficiency in listings is either somewhat or very valuable.
Read more...
Goldman sees $16 trillion opening as renewables investment exceeds oil & gas -
Goldman Sacks is predicting $16 trillion in investment for renewables in 2021, exceeding the expected total for oil and gas. The global energy technology shift is being driven in part by borrowing rates that have risen to as high as 20% for hydrocarbon projects compared with 3% for clean energy.
Read more...
Surprising cost revelation about underground transport tunnels
- Elon Musk's Boring Company has submitted a $60 million proposal to move people between a Metrolink rail station and the Ontario International Airport in California. It compares to a competing $1.5 billion light rail proposal. Said San Berardino County Supervisor Curt Hagman: "This is the technology of the future and it could end up costing just 5% of what it costs to build on the surface."
Read more...