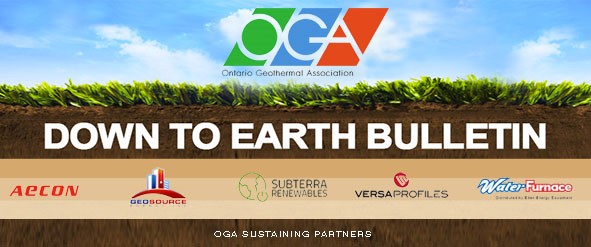 OGA Conference postponed
-Due to the COVID-19 threat to the wellbeing of our community, the Ontario Geothermal Association has postponed it's April conference. New dates will be announced, hopefully for late this year. 
Read more...
Unusual photos of emptiness -
Global emissions are down but these photos show Times Square in NY is a ghost town, also the City of London, Paris, Tokyo, and others. 
See more...
Multi-unit residential geothermal in Ontario
-The portfolio of successful multi-unit residential geothermal projects keeps expanding in Ontario, emboldening others to consider the technologies and the business cases for new construction and retrofits.
Read more...
Minneapolis underground aquifer for district micro-grid thermal heating & cooling -
Aquifer will be used to heat and cool four or more buildings in the Towerside Innovation District along University Avenue in the Prospect Park neighborhood of Minneapolis. 
Read more...
How long the world could run on Geothermal Power -
Even with low-end estimates, we should be able to get 
17 billion
 years of free power—without any carbon dioxide emissions or nuclear waste. That's longer than the sun will survive. 
Read more...