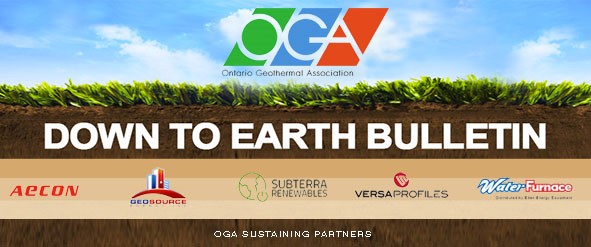 Carbon-free heat for buildings
- David Roberts, environment reporter for Vox, a leading online media company: "The most important application (for geo), in my mind, is the use of low-temperature geothermal resources for…heating and cooling of buildings."
Read more...
Wasted fossil fuel energy
- Most of our emissions are created by burning things and then wasting the energy. "…as we transition to renewables and electrify everything, we use significantly less total energy, simply by avoiding waste."  
See more...
Dunsky & decarbonizing buildings
- A new study conducted by Dunsky Energy Consulting highlights the advantages of ground-source heat pumps, not just to individual building occupants, but to the electricity system.
Read more...
Japan lawmakers declare climate emergency
– 1.5 million jobs
– Japan, the world's third largest economy, declares a climate emergency. Six of the world's 10 largest economies have done so. The others are Germany (4), UK (5), France (6), Italy (8) and Canada (10).
Read more...
CaGBC Report on green recovery – 1.5 million jobs
– A new report says a pandemic recovery plan centred on green buildings could create almost 1.5 million jobs across Canada by 2030. As of 2018, the industry employed 462,150, about 200,000 more than the oil and gas extraction, mining, and forestry sectors combined.
Read more...