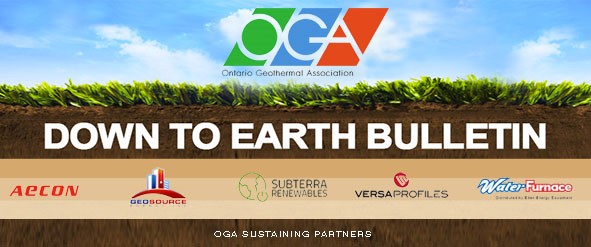 Announcement from China -
It will accelerate clean energy transition, and while this will positively impact the rest of the world, it is still too slow for climate scientists and environmentalists.
Read more...
Ontario's Doug Ford rejects Quebec's offer
to sell it clean hydro electricity for 5 cents per kilowatt, choosing obsolete, dangerous, unhealthy, nuclear for 20 cents instead. 
See more...
Nonpartisan analysts Moody's Analytics and Goldman Sachs
like Biden's plan for the economy, which will create millions of clean energy jobs.  
Read more...
Informative video on geothermal heating and cooling
from popular you tube channel Just have a Think.
Read more...
US Geo industry wants tax credit certainty
 Ground source heat pump manufacturers and geothermal heating and cooling installers in the US are working on passage of legislation that will extend tax credits for 5 years.
Read more...
Tesla's well received Battery Day
 event reveals a million mile, even less expensive battery and confirms a $25k Tesla within a few years.
Read more...