ABOUT THE CONFERENCE
Re-connect, recharge and prepare to break new ground in 2019!
Start the season among friends at the OGA Conference April 3-4.
An action-packed agenda and an impressive speaker line-up have come together for the April 3-4 OGA Conference at the Hilton Hotel in Mississauga.
The gala keynote address on Wed April 3 will be delivered by Geoff Cape, CEO of Evergreen and Chair of the Future Cities project. The conference will also feature numerous other great speakers including Brian Urlaub, a 20-year geothermal engineering veteran with MEP Associates, Jeff Ranson, the GTA Regional Director for the Canada Green Building Council, and a member of the Waterfront Toronto Design Review Panel, Fernando Carou, Manager of Community Energy Planning & Low-carbon Energy Systems for the City of Toronto Environment & Energy Division, Sergio Almeida, P. Eng. with Geo-Xergy Systems, and more than a dozen others.
The conference will include government announcements and updates on positive industry developments, innovative funding models, new technologies, interesting projects, and a technology fair. Don't miss the geothermal event of the year, and a chance for everyone to reconnect with friends, relax, and recharge before the busy summer season begins. HRAI members, OGA members and anyone else interested in geothermal should register now!
SPEAKERS
Geoff Cape
CEO, Evergreen & Chair, Future Cities Program  Keynote: The Future Cities Canada Program & Geothermal in the 21st Century
Geoff Cape will present the Future Cities Canada program – a collaborative initiative that harnesses the momentum for change already in progress in cities via Infrastructure Canada and the $300 million Smart Cities Canada program. Says Cape: 'We must find new ways to accelerate innovation to transform cities for the benefit of us all. The time is now - Canada's governments have committed $750 billion over the next 10 years, sparking private investment that can multiply this sevenfold. Geoff will also present a view of what is happening in other cities around the world and where Canada fits in as a global leader. This work is being led from Evergreen Brick Works, a unique innovation hub with a geoexchange heating and cooling system that showcases what is possible for the cities of the future.
Geoff is the founder and CEO of Evergreen, and has grown the organization to become a nationally recognized leader on urban sustainability with over 160 staff and programs across Canada. Evergreen has enabled over 7,200 projects over the past 27 years in communities across the country. In 2010, he led the creation of Evergreen Brick Works in Toronto, an adaptive re-use of a civic asset and a place where the world can experience sustainable practices that enable flourishing cities. With national award-winning programs, Evergreen has become internationally known for its tackling of environmental and urban challenges. Three decades since its founding, Geoff and a strong leadership team continue this city building vision with a portfolio of innovative projects, including the redevelopment of the Kiln Building at Evergreen Brick Works into the TD Future Cities Centre, a dynamic year-round superhub that ignites, accelerates and celebrates new solutions for low-carbon cities, and a national program called Future Cities Canada that connects government, industry and academics on the theme of innovation and urban development in Canada. In 2018, Geoff was named Member (C.M.) of the Order of Canada.
Brian Urlaub
CGD, Director of Geothermal Operations MEP Associates, LLC
Residential Community Geothermal Systems - The Hottest Trend in Geothermal!
Brian Urlaub, a 20-year geothermal engineering veteran with MEP Associates, will review the challenges and opportunities of implementing a district geothermal system. He will review details from past, present and future projects. Brian oversees all of MEP Associates' geothermal projects and is involved in procurement, design, and project management. Brian's 20 years experience began with installation and servicing in the field, then transitioned to design and sales. He works with clients to develop solutions that meet their goals while responding to site conditions, as well as schedule and budget expectations.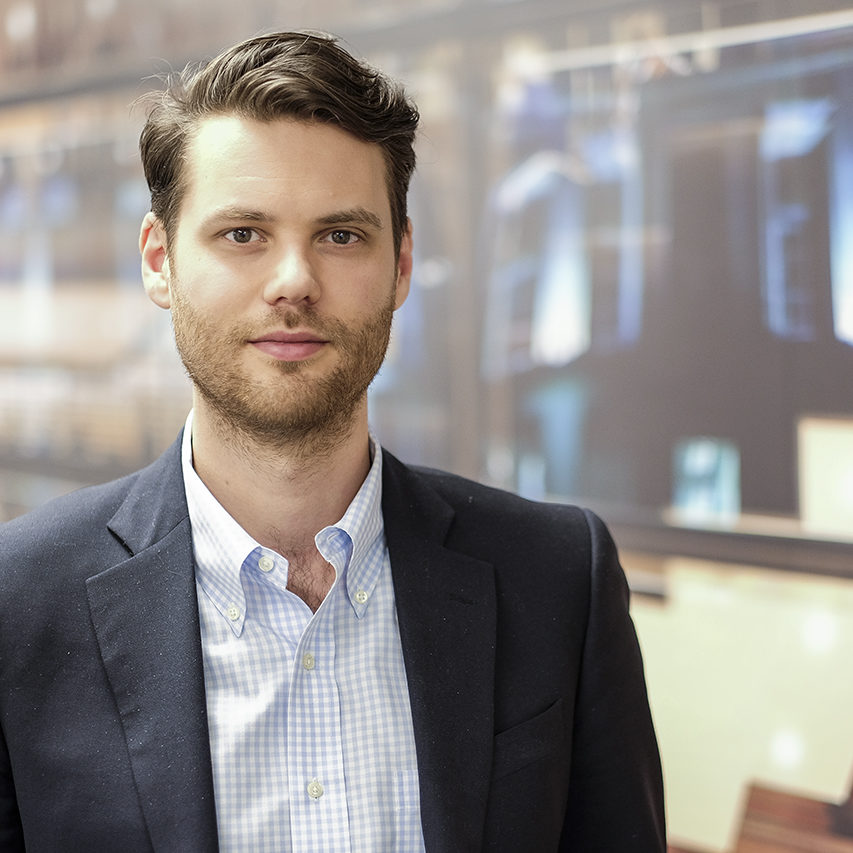 Jeff Ranson
Regional Director, GTA for the Canada Green Building Council (CAGBC)
The Zero Carbon Building Standard from the Canada Green Building Council (CaGBC)
In 2018 the CaGBC launched the Zero Carbon Building Standard, a national framework for certifying buildings that emit no net greenhouse gas emissions from operations. Jeff's presentation will address what we've learned from Zero Carbon buildings to date: the strategies, the business case and what we need to do to accelerate the adoption of Zero across the industry. In addition to being the GTA Regional Director for the CAGBC, Jeff is a member of the Waterfront Toronto Design Review Panel and is on the advisory board of the Toronto 2030 District.
Fernando Carou, B.A.Sc, P.Eng.
Manager, Community Energy Planning & Low-carbon Energy Systems, City of Toronto Environment & Energy Division
The Toronto Green Standard & Integrating Energy and Emissions Planning into Community & Economic Growth Plans
Fernando will provide an update on exciting new developments with the Toronto Green Standard, which acts as a roadmap to carbon-free buildings in the city by 2030. He will also outline Toronto's renewable energy strategy for climate change mitigation and adaptation and fostering local economic benefit. Fernando studied at Harvard, Western, and University of Toronto, is the past Chair of the Ontario Society of Professional Engineers (OSPE) Energy Task Force, a founding member of the QUEST Ontario Caucus, a contributor to the CSA Technical Committee C282 on Emergency Electrical Power Supply for Buildings, and a member of the CaGBC renewable energy working group for net-zero buildings. He leads the Community Energy Planning (CEP) program and is also in charge of assembling the technical, business, and policy framework for the development of low-carbon/renewable energy systems in the City of Toronto.
Sergio Almeida, P.Eng.
Geo-Xergy Systems
The Interplay Between the Design, Implementation and Operation of Geothermal Heating and Cooling Systems.
Sergio will explore some of the best practices and innovative solutions used on projects across North America in the multi-family residential, health care, education and hospitality sectors. Through his expertise in controls and integrated mechanical system design, Sergio and his team incorporate proven technologies to optimize ground heat exchanger design and deliver cost effective solutions for a variety of applications.
Ryan F. Dougherty
Chief Operating Office, GeoExchange
Tax Credits, Congress & US State Policy Initiatives
Ryan will discuss the market and industry response in the U.S. following the 2018 reinstatement of federal tax credits for geothermal system installations. He will also talk about the current landscape in the U.S. Congress and the push for legislation to deal with climate change; and highlight ongoing policy initiatives in several U.S. states. Ryan Dougherty has extensive experience in public policy and governance, with his most recent position serving as Deputy Director of the Illinois Healthcare and Human Services Framework. Prior to attaining that position, Dougherty served as a Senior Policy Advisor to the Director of the Illinois Department of Commerce and Economic Opportunity. He had a number of roles during 10 years of public service in Illinois state government including a position as Senior Budget Advisor in the Governor's Office of Management and Budget. Dougherty holds a B.A. in Psychology from the University of Illinois Urbana-Champaign.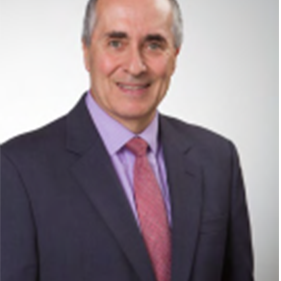 Greg Pimento, P. Eng., M.B.A.
Armstrong Fluid Technology
The Armstrong Road Map for Energy Upgrades, highlighting the Wi-Fi connectivity of modern day Design Envelope fluid management systems.
Greg Pimento has extensive technical sales experience serving industrial and commercial customers in both Canada and the United States in industries such as logistics, commercial construction, plastics and industrial chemicals, Greg has a unique perspective on commercial and industrial operations and markets. He helps building owners and managers achieve sustainability goals. Greg is a much sought after speaker, and presented recently at AHR Expo in Chicago, and taught Pump System Optimization in Jordan.
Marc-Antoine Renaud
Vice-President, Strategic Development, Eolectric Capital
Private Equity is Transforming the Ontario Geothermal Market
In this session Marc-Antoine explains why Eolectric Capital believes in the potential of geothermal for the Ontario market. Its $55 million investment is allowing geothermal to compete and win against traditional technologies without the aid of subsidies or incentives. Since 2014 Marc-Antoine Renaud has led development activities and mergers and acquisitions for Eolectric Capital of Montreal. He developed and implemented a diversification strategy to pivot Eolectric from a utility scale wind energy pure player, to a renewable energy organization with activities in distributed energy, biogas and geothermal. He has also has also worked at the World Wind Energy Association head office in Bonn, Germany. Combining extensive experience in both finance and sustainable technologies, Marc-Antoine has managed more than $600M worth of contracts and most recently created a $55 million fund for geothermal in Ontario.
Tim Weber
Diverso Energy
Geothermal for Multi-Residential and Office Buildings
Is the market finally ready for large-scale adoption? Toronto Green Standard and low carbon market trends are forcing designers to look at alternatives. Tim will provide details on how geothermal is solving these issues without impacting project financials. He has been in the geothermal industry since 2004. During this time he has been engaged in technical and business development roles to help grow the residential and commercial geothermal market in Canada and the US. In 2015 he co-founded Diverso Energy, which offers a unique geothermal utility model for developers of commercial and multi-family buildings. Diverso allows clients to leverage the benefits of geothermal without the financial or operating risks associated with the technology. Tim works closely with owners and designers helping them navigate the financial and technical barriers that have historically prevented market penetration.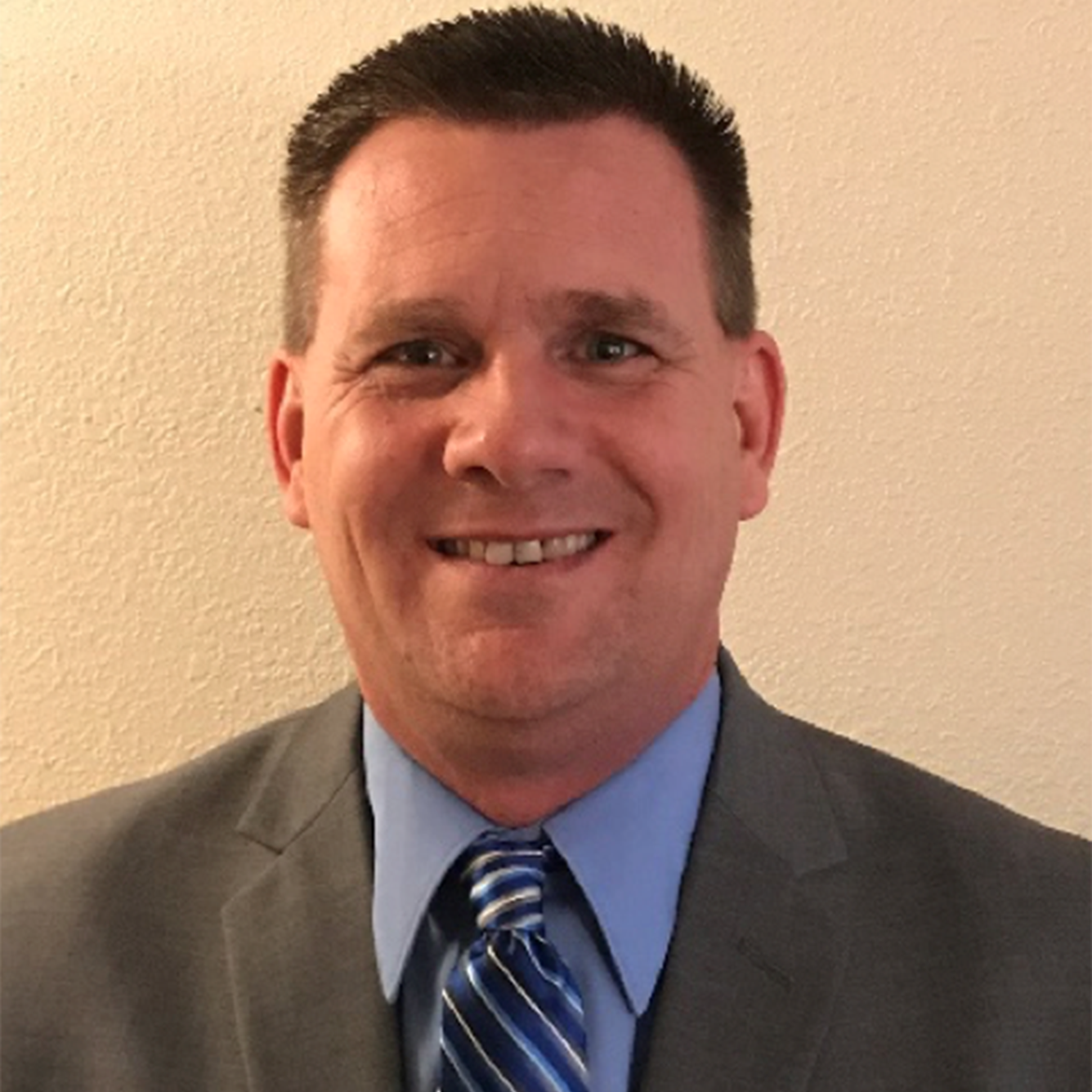 Tim Wright
Vice President of Sales - Enertech Global, LLC.
How USA Policy Frameworks Impact the Geothermal Sales Process
Tim Wright has been with Enertech Global since 2011. He oversees the company's Customer Solutions and Sales department. He began his career in the geothermal industry in 1988, working to inform homeowners, builders, architects and engineers about the technology, along with HVAC contractors and distributors. Tim serves on the board of directors for California GEO Association and the Virginia Geothermal Heat Pump Association. Tim and his family reside in Ringgold, Georgia.
AGENDA
Wed April 3 Gala Dinner
5:30-630 p.m. Reception
6:30-7:30 p.m. Dinner
7:30-8:30 p.m. Geoff Cape - Keynote
8:30 Bruce Nagy - OGA Communications
Thurs April 4 Sessions
7:00-8:00 BREAKFAST
8:00-8:10 Jeff Hunter - Welcome and housekeep
8:10-8:20 Opening Remarks, Stan Reitsma, OGA President
8:20-8:30 Advocacy Update, Martin Luymes, VP HRAI
8:30-9:00 Andrew Bowerbank WSP, Institutional
9:00-9:30 Brian Urlaub, MEP, Mattamy
9:30-10:00 Sergio Almeida, Diverso
10:00-10:30 Fernando Carou, Toronto GS
10:30-11:00 BREAK
11:00-11:20 Tim Weber, Market opportunities
11:20-11:40 Marc Antoine Renaud, Investing in Geothermal
11:40-12:00 AGM
12:00-1:00 LUNCH
1:00-1:20 Will Lange, Waterfurnace
1:20-1:40 Greg Pimento, Armstrong
1:40-2:00 Mike Clatworthy, Multistack
2:00-2:45 USA Panel Moderated by Jay Egg
2:00-2:10 Zach Fink, NY GEO
2:10-2;20 Ryan Dougherty, GEO
2:20-2:30 Tim Wright, Enertech
2:45-3:00 BREAK3:00-3:45 Canada Panel Moderated by Martin Luymes
3:00-3:15 Dr. Yasser Abdelsalam, McMaster Research
3:15-3:30 Jamie Hulan, Canada
3:30-3:45 Jeff Ranson, CaGBC
VENUE & ACCOMODATIONS
Location
HILTON MISSISSAUGA/MEADOWVALE6750 Mississauga Road, Mississauga, Ontario L5N2L3. Phone: 1-905-821-1981
Situated in the Meadowvale Business Park and close to major highways, Hilton Mississauga/Meadowvale offers guests a multitude of attractions designed to appeal to both the business and leisure customer. It is located 20 minutes from Pearson Airport, 25 minutes from downtown Toronto, and six miles from Toronto Premium Outlets, the Greater Toronto Area's newest retail development.
Welcome
The Hilton Mississauga/Meadowvale offers 374 recently renovated guestrooms in two towers and showcases innovative and contemporary design that incorporates functional, versatile and comfortable elements. It also boasts over 40,000 square feet of impressive meeting and banquet facilities consisting of two ballrooms, 40 meeting rooms and a dedicated foyer space. Well-equipped to handle a multitude of venues ranging from small to mid-to-large scale, including tradeshows, weddings, conferences and events, Hilton Mississauga/Meadowvale is the largest convention centre in Mississauga.
Close to major highway to Toronto, Niagara Falls, Wonderland and the Zoo
Family friendly all-day dining in Quest Restaurant
Indoor/outdoor pools and three-story waterslide for kids
Only 20 minutes from Pearson International Airport
The recently renovated Quest Restaurant and Bar offers modern dining in a casual yet upscale atmosphere, serving global cuisine, and Chop Steakhouse (set to open later this summer) round out the hotel's food and beverage offerings. Arabica, situated on the lobby level, provides guests with a bistro-style "grab and go" coffee bar, serving a mélange of fresh baked goods, pastries, sandwiches, beverages and Starbucks coffee and is open daily during morning hours.
Recreational amenities abound at Hilton Mississauga/Meadowvale, offering guests a myriad of fitness/sports-related and action-oriented activities including the three-storey, 165 foot (50 metre) "Big Blue", the longest indoor waterslide in the Greater Toronto Area. The hotel also features a seasonal outdoor saltwater pool with a patio area used for outdoor events and a putting green. Designed to attract the leisure, weekend and sports group customers, is the hotel's indoor sky-lit saltwater swimming pool. Club Meadowvale, a bi-level 40,000 square foot (3,716 square metre) full-service fitness centre offers guests four indoor tennis courts, five international indoor squash courts, more than 50 group fitness classes each week, private patios and a licensed lounge.
Relax in the Hilton's guest rooms featuring private balconies, complimentary WiFi, 37-inch flat-screen HDTVs, and large work areas with ergonomic chairs. Upgrade to a room or suite on a higher floor for wonderful city views and a sofa bed.
Hilton Mississauga/Meadowvale participates in Hilton HHonors, the only guest rewards program that allows members to earn Points & Miles for the same stay and redeem points for free nights with No Blackout Dates at more than 4,300 hotels worldwide.
Room Rate
The hotel room rate for the OGA group is $175/night.
Parking
Parking is free for OGA conference attendees.
CONTACT
For conference related inquiries please contact Loretta Zita at lzita@hrai.ca, or Kimberley Coyle at kcoyle@hrai.ca
800-267-2231 ext 254