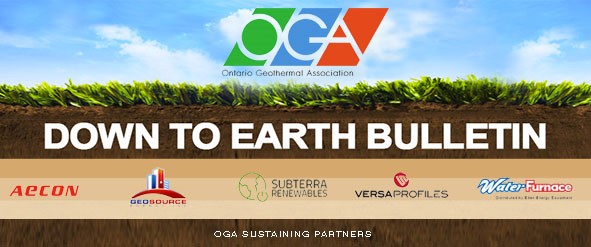 Capital investors worldwide are beginning to flee oil, gas, coal and nuclear. Goldman Sachs, Blackrock, JP Morgan Chase, Europe's largest pension fund, Lloyd's, Royal Bank of Scotland, and others have announced no new oil investment. University funds and insurance companies are rejecting coal and other fossil projects and companies.
Read more...
OGA CONFERENCE: Cities, builders, manufacturers, consultants; everyone is jumping into geothermal and our OGA Conference April 8-9 has attracted more great sponsors and will be live-streamed to remote municipalities.  
Read more...
More than 80,000 cases of COVID-19 disease have been reported in 50+ countries and resulted in nearly 3,000 deaths. This is terrible news and the world is reacting to the emergency with urgent actions. We must do the same for the climate crisis. Air pollution will kill 7,000,000+ people this year.
Read more...
This GM factory is now switching from gas to electric cars - GM is facing criticism for dragging its feet and fighting emissions regulations, but global demand for electrics is forcing its hand. 
Read more...
Tesla has received more than 518,000 pre-orders for the Cybertruck, other electric pickups, vans & SUVs are coming from several companies, and demand for electric vehicles of all kinds is growing.
Read more...