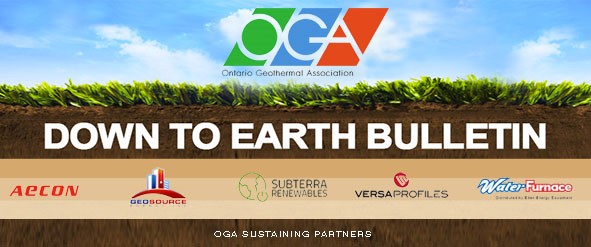 Dunsky & decarbonizing buildings
- A new study conducted by Dunsky Energy Consulting highlights the advantages of ground-source heat pumps, not just to individual building occupants, but to the electricity system.
Read more...
University of Toronto
- Geothermal heating and cooling project creates significant decarbonization via of 420 geoexchange boreholes, each about 240 metres deep.  
See more...
Clean Energy Investor
Revolution
- Harvard says in about a dozen years clean energy commitments increased from a group managing $6.5 trillion in assets to one planning for $81.7 trillion in assets.
Read more...
Toronto densification now includes laneway homes
– The city has simplified bylaws to make it easier to build backyard homes facing Toronto's 2400 laneways.
Read more...
Long Island geo project
– An existing arena and new community centre will both benefit from a geo exchange system on Long Island, New York.
Read more...